"The Emerging Butterfly"∼ INDIGO, Spoken Word Artist

The consummate Spoken Word artist, with a truly engaging, story-telling style - poems that are captivating, evoking familiar imagery to which everyone will relate


"My poetic inspiration comes from the world around me, things I see and feel - and some of my poetry is just made up from my imagination. I call my style of poetry 'free verse' and most of my pieces are 'mini short stories'!"



Buy It
Hear It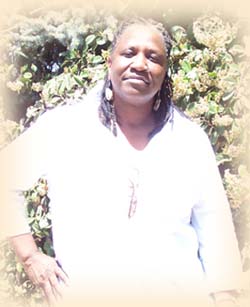 Self-named and self-proclaimed poet

An Oakland, California original

A Single Parent

A Christian

A Spoken Word Poet
I first took the mic at the Jahava House in Oakland, California the summer of 2001.
The first poem I ever read in public was "Single Mother", which is now my "signature piece". I can still hear the applause from that night six years ago.
It was on from that day, I became a regular at the Jahava House, and many of the San Francisco Bay Area poetry venues, and eventually becoming one-third of a hosting trio of "The Poetic Groove", a Friday night poetry venue.
My poetic inspiration comes from the world around me, things I see and feel. And some of my poetry is just made up from my imagination. I call my style of poetry "free verse" and most of my pieces are "mini short stories".
"The Emerging Butterfly" has been a long awaited dream, a labor of love, and a bit of a legacy for those that I love.